Volunteering: South London Gives
South London Gives' team of Community Advocates connect with individuals, communities and organisations in South London and beyond to break down the barriers and myths that prevent people donating blood. They answer common questions about blood donation, explain how ethnically matched blood can improve and often save the lives of people with sickle cell disorder and sign up new blood donors.
Bukola Bolarinwa, newest recruit to our South London Gives' team of volunteers, shares her experience of recruiting blood donors in Nigeria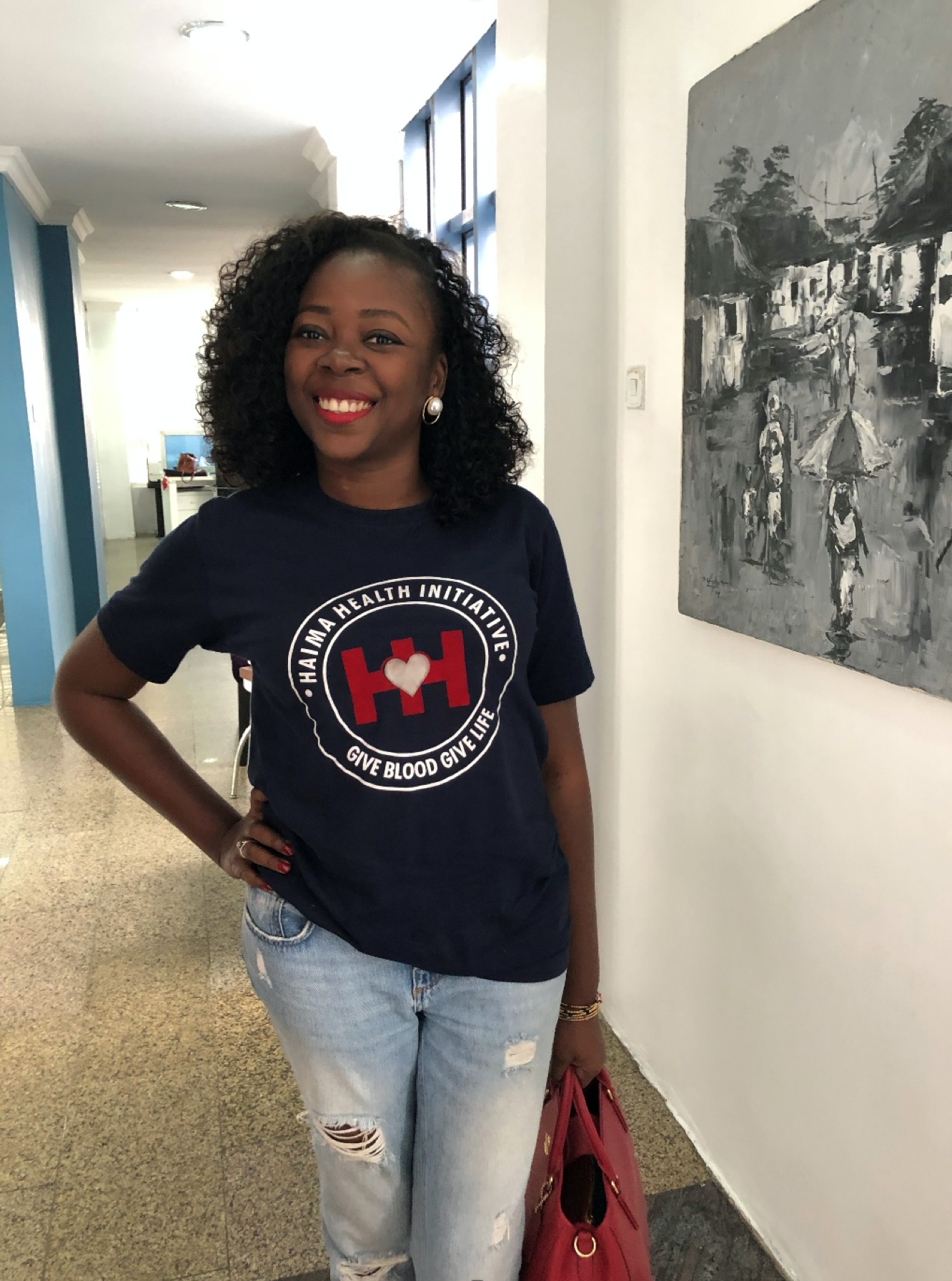 I have been involved in advocating for people with sickle cell for around 10 years. I have been doing this in my home country of Nigeria through my involvement with Sickle Cell Aid Foundation (SCAF), and through my own organisation, Haima Health Initiative, which I founded to help address the chronic shortage of blood in the Nigerian health care sector.
The way that blood donation is organised in Nigeria is very different to the UK.  For example, frequent power cuts mean that blood cannot be stored for long periods and is generally collected as and when it is needed. When a woman is giving birth, it is practice for her husband to have to donate his blood on the same day in case she needs it due to complications. Similarly, when an individual needs blood because of a health condition or an emergency, a call is put out to friends and family to come to the hospital to donate. For people with sickle cell, who may be in need of very regular transfusions requiring 6-8 bags of blood at a time, that pool of contacts can rapidly run out. To address this, Haima Health Initiative developed a database of people willing to donate blood to a stranger. When we know of someone needing blood in a particular area, we search our database for a match and ask that person to go and give blood for the specific individual in need. No payment is given and people take part entirely voluntarily.
Encouraging people to give blood in Nigeria can be difficult; when we are talking to people about donating it is important to recognise that due to cultural or religious reasons it can be seen as taboo or simply as something that 'we do not do'. In addition, it is common to have a mistrust of the healthcare system, or be concerned about contamination due to historic incidences of blood being insufficiently screened. We also can't ignore the fact that a significant amount of people are simply living in impoverished circumstances where having to survive from day to day far overrides taking part in an altruistic act like donating blood.
In the UK, I do not think the challenges are as stark as in Nigeria, however, there is still a reluctance in some people of black-heritage to give blood and that is borne out by the fact that there is a severe lack of ethnically matched blood available to treat people with sickle cell.
I wanted to become a Community Advocate with South London Gives to share my expertise, raise awareness of sickle cell disorder (SCD) and let more people know how donated blood can save the lives of people with SCD. Blood donation in the UK is a straightforward and quick process, with every precaution taken to protect the health of the blood donor and the recipient. We are fortunate with the system that we have here, and I would encourage everyone who can give blood to register as a donor with us today.
Interested in becoming a Community Advocate? You'll receive:
Ongoing training and support
The chance to make a difference to the lives of people with sickle cell disease, and

Reimbursement of agreed volunteer expenses
Find out more about the role here and apply here.
For more information, contact:
Tracy Williams, Project Manager, Community Organising
tracy.williams@sicklecellsociety.org /  07809 736099