The 2015 Children's Holiday: another spectacular year!
Donate to the 2016 Children's Holiday
By Comfort Ndive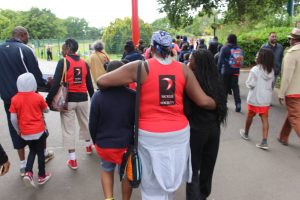 Another spectacular year for the annual Children's Holiday 2015. The Society has continued to maintain its yearly tradition to ensure that children living with sickle cell disorder, a chronic debilitating long-term condition from all over the country come together to enjoy a week's break away from their parents and other siblings to meet and make new friends, share experiences and have great fun with others who also suffer from similar disorder.
We were back again at King's Park as the children thoroughly enjoyed their stay the previous year. Kings Park provided us with very comfortable en-suite accommodation and their catering was first class, with a variety of fresh and delicious food to choose from. They have a spacious indoor lounge with facilities for games, such as pool table, table tennis, and also a fantastic Indoors Sport Centre available to use (at extra cost). The holiday took place 1st – 8th August 2015. We took 28 children between the ages of 7 – 14 years old. We used our usual selection process whereby application forms are sent out to Specialist Nurse Counsellors through their professional body STAC, and also to some Sickle Cell and Thalassaemia Centres all over UK, asking them to nominate children for the Society's annual Children's Holiday. These children must come from a background where they experience isolation due to their Sickle Cell disorder. Most have never had a holiday, and as well as being a positive experience for the children, the parents also benefit by having a week's respite from the stress of caring. This one week is free of charge but we welcome payment from families who can afford it.
It was great having our regular, committed and dedicated volunteers and also some new young ones who all gave us their time to support the Society's Children's Holiday. It was great having Philip Udeh, one of the members of the Board of Trustees as a volunteer this year. We were privileged again to have among us Dr Nellie Adjaye, (retired Paediatrician), as one of our Medical Team. Having someone like her with us is clinically significant and of great importance. This year some children suffered minor and severe crises which were managed well by our resident doctor and nurses so that there were no admissions into hospital.
We were pleased to welcome the CEO John James and the Chairman of the Society Kye Gbangbole who came for the whole day on Thursday and had a great time playing games with them.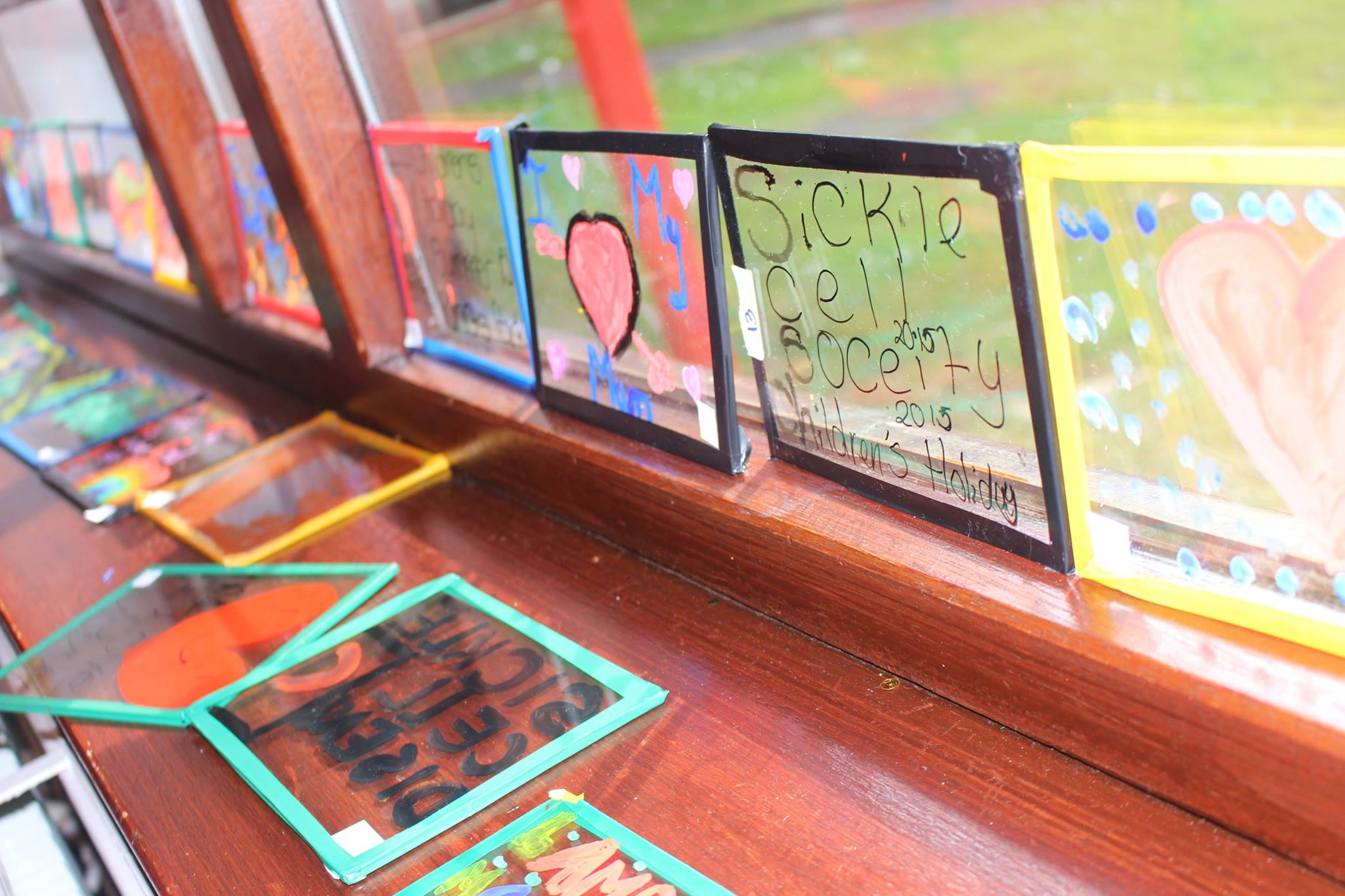 View Image Gallery
ACTIVITIES
This year the children went to Drayton Manor Park, everyone's favourite theme park with a host of fantastic family entertainment, parked with great rides and attractions. The feedback from the children showed they had great fun and greatly enjoyed themselves. All the children and adults had a good time. The Arts and Crafts sessions were an area where the children were able to display their creativeness. The children painted pots, glass panels and T-Shirts as well as making masks and bead-work key rings. These were all displayed at the end of the week and prizes given for the best ones.
On Friday, the last night of the holiday, we held a DISCO and an X-factor show. The children were very excited as it was their last day, but at the same time they were all apprehensive as they would miss their new friends and their carers that they had come to know well over the week. The Disco night is usually one of the highlights of the holiday which the children look forward to with great excitement. They all wore their best outfits and the boys looked fantastic and cool. They all danced the night away. For the X-Factor, the carers were entertained by the children performing dancing, singing and drama in groups. Wow! Wow! There was great laughter, humour and hilarious fun in the room, what a great night that was.
TRAINING SESSIONS (Education, Awareness and Managing your condition)
We have continued to maintain the training sessions as one of the activities held during the Children's Holiday. These sessions have a significant impact in empowering the children to be independent, enabling them to reach beyond their illness and discover joy, confidence and a new world of possibilities. It has proven to be very positive, an excellent way of engaging the children into expressing themselves and learning new things, not only about themselves but also about their condition and how to manage their illness. They learnt for example why they had to drink lots of fluid (especially water), the importance of rest, transition into adults and most importantly the names of the medications they take and why they take them. These training sessions were conducted by Dr Nellie Adjaye, (Paediatrician) and Hilda Castillo-Binger and Esther Ifinnwa (Specialist Nurse Counsellors). The children were divided into two groups – the 11 – 14 years for the boys and 10 – 14 for the girls. The younger ones also had a training session suitable for their age group then joined the others later. Jayson who lives with the condition was able to talk about his experience to the boys, acting as a role model and he was supported by Leroy Lawrence. The girls' session was conducted by Dr. Nellie Adjaye and Specialist nurse counsellor Hilda Castillo-Binger. During these sessions the boys discussed issues such as paresis, bed wetting, medications, changes from young man to manhood (transition period), and relationships, very important for them to know. The girls also discussed relationships and all girl-talk, including hygiene, beauty and makeup.
Donate so we can keep running the Children's Holiday