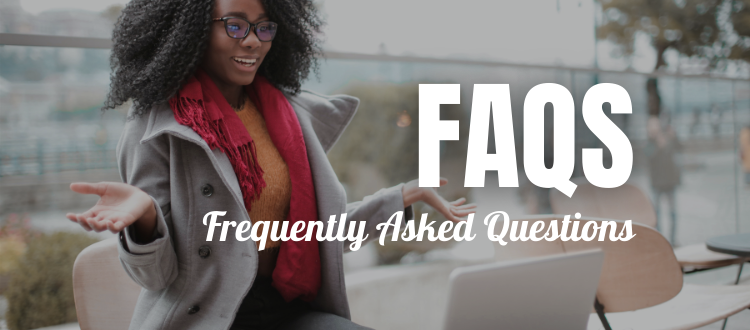 If you have a question that you want to ask us, please select from the following topic areas below:
Q: I would like you to share my research/call for participants
A: We receive many requests to share research or for participants to take part in research projects. We may consider promoting your request, however you need to be aware that as our members get many requests, there may be a low take up. You should also look at other avenues of promoting your request, for example the sickle cell and thalassemia centres or support groups. We may also feel it is not appropriate for us to share.
Before getting in touch, please make sure you can provide us with the following (if applicable):
A copy of NHS Health Authority Research approval or equivalent from your educational establishment showing you have ethical approval
Background to your research
A list of the questions you propose to ask/link to you survey
Participant information sheet
Details of how you plan to conduct the interview, e.g. face to face, skype, email, survey
Details of the risk and benefits of the research
Information about whether participants will be compensated for their time and travel
On completion of the research, a copy of the outcome.
If you have the relevant information, please email it to info@sicklecellsociety.org
Q: I would like to use an image or graphic from the Sickle Cell Society website/leaflet
A: All our graphics are copyrighted but we are usually happy for people to use them to raise awareness of sickle cell. However, we stipulate that you credit the image to us, and where possible, please link back to our website. Please make sure that this isn't in a way which implies we endorse your work.
Our images are often real people so we can't give permission for their images to be used by anyone else.
Q: I would like to write a blog or article for the Sickle Cell Society
A: We are always looking to hear from people living with sickle cell. We aren't able to publish everything, but read anything which is sent to decide if it is right for us. If you would like to write a blog or article, you can email it to matthew.neal@sicklecellsociety.org
Please note that we cannot pay for any articles and will only publish articles relevant to sickle cell and that we feel is appropriate for our audience.
Q: What skills and experience do I need to volunteer?
A: For most of our volunteer roles, we simply ask people to be reliable and have a willingness to learn. Nevertheless, some of our roles do require to have specific knowledge and experience. Do have a look at our role descriptions for further guidance on this.
Q: Is there an age limit to volunteering with the Sickle Cell Society?
A: In most cases you will need to be over 16 years of age to volunteer independently and under 18s will be asked for parental consent. Younger people may get involved in some aspects of volunteering with us if they are accompanied by a responsible adult. We do not have an upper age limit for volunteers but there may be situations that require us to ask someone to stop volunteering – for example when health issues are considered a risk to the person concerned or others around them.
Q: Do you have a minimum number of hours that I need to give?
A: No. You decide the number of hours you want to volunteer depending on you and your circumstances. Some of our volunteers volunteer once a month, some undertake volunteering several hours per week. We also have a range of one-off opportunities. Have a look at our volunteer role descriptions to find the right fit for you
Q: Will volunteering affect my benefits?
A: Undertaking volunteering should not affect your benefits. If looking for employment, you simply have to show the job centre you are still actively looking for work.
Q: What expenses do you provide for volunteers?
A: Volunteers will be reimbursed for public transport travel expenses incurred through Society work. Reimbursement of taxi fare expenses will be allowed in exceptional circumstances, and must be pre-arranged through the Volunteer Co-ordinator/Project Manager. When it is necessary to travel by car or motor bike, mileage may be claimed at 35 pence per mile for car and 24 pence per mile for bike.
Where volunteers are working for the Society for 5 hours or more in any one day, a meal will be provided by the Society, or meal expenses will be reimbursed up to the value of £5.00.
About Sickle Cell Society
Q: How do I explain what the Sickle Cell Society does?
A: The Sickle Cell Society is the only national charity in the UK that supports and represents people affected by sickle cell disease to improve their overall quality of life. We provide information, advice, advocacy, respite, support services, hold talks, patient education seminars and training.

Fundraising for the Sickle Cell Society
Q: What is the best way to collect money and donations for a sponsored event?
A:The best way to get people to donate money is to set up an online sponsorship page. These pages allow you to personalise your campaign, donate, promote your event, collect Gift Aid and interact with your donors in just one click! They will also send your funding raised directly to us, so you do not have to worry about that part either. Find out how to set up your own online fundraising page here: https://www.sicklecellsociety.org/fundraising/

Submitting your donations
Q: How do I pay my money and donation in?
A:We accept donations in cash, by cheque, BACS (bank transfer) and online payments.
If you would like to send us a cash donation or a signed cheque you can do it to our Head Offices using the following postal address: Sickle Cell Society, 54 Station Road, NW10 4UA, London.
In the case you prefer to proceed with an online donation you can do it through the "Donate now" section in our website here.
If you decide that a bank transference is the best way for you to proceed please contact our Fundraising Officer and we will send you the details required.

Receipt of your donations
Q: How do I know that my money and donations have reached you?
A: It can take us a few weeks to process your donations once we have received them, but as soon as we do receive your donation we will send you a thank you letter by way of receipt.
Please, be sure that we have your contact email and reference used in the transaction so we can locate your donation and send you the receipt.
Q: I am a tax payer, how do you claim Gift Aid from my donations?
A: As a registered charity, the Sickle Cell Society is allowed to claim back an extra 25p on every £1 donated to us in gift aid, with no extra effort for the fundraiser.
We need individual declarations for all donors. When donating through our website you can select the option "I am a UK tax payer" after reading the terms and conditions, and if you are donating in cash or cheque we would need you to fill the Gift Aid Declaration Form and send it forward to our Fundraising Officer.

Gift aid from fundraising
Q: How do I claim Gift Aid on the money I raise in my online campaign or event?
A: For us to be able to claim gift aid you need to check the sponsor or donator is a UK tax payer, record their home address, postcode, donation amount and make sure they tick the Gift Aid box on your sponsor form or web page. Most of the websites ask for those details during the donation process, but if you are collecting cash donations you will need to use a form.
Find out more about Gift Aid here. 
Transferring your donations to other channels
Q: Can I donate the money I raise to a particular country or project?
A: We aim to reach the maximum number of people in our community and redirect our resources where the are needed the most, so we would really like your donations to be 'unrestricted'. This means that you are not restricting what project or area your fundraising and donations are spent on. It also helps our work to be more efficient by reducing our administration costs, making your money and donations reach more people.
Unrestricted funding also helps us to respond quickly and efficiently, wherever and whenever disaster strikes. When an emergency arises, a prompt response is vital, and COVID pandemic is the best example to illustrate this need.
Said that, it is completely up to you to decide where your donations will be invested, and if you communicate your willing to redirect your funding to an specific project we will locate it following your request.

Q: How can I advertise and promote my event?
A: Social media is a great way to share your fundraising page or set up an event. We also have a social media toolkit! From cover images to profile pictures, you can find all you need to customise your social profiles here.
Why not contact your local newspapers for advertisement, put up posters in your area, contact local websites and post on community forums too?

Health Information and Advice
Q: I have sickle cell/sickle cell trait, do I need to shield?
A: Please see the government guidance on who needs to shield by clicking this link.
Adults with sickle cell disorder fall into the clinically extremely vulnerable group and therefore should follow the government's guidelines.
Children with sickle cell disorder and anyone with sickle cell trait are generally not required to shield unless advised by their doctor.
General information about sickle cell and covid-19 can be found on our website.
Q: Can I have the Covid-19 vaccine and how safe is it?
A: The vaccines have been developed by Pfizer/BioNTech, Oxford-AstraZeneca and Moderna. All of these have approved for use in the UK. Other vaccines are being developed but they will only be available on the NHS once they have been tested.
Those identified to be at greater risk to Covid-19 will be prioritised first to receive the vaccine. Therefore, individuals will be contacted by the NHS with more information on when and how they will be invited to get the vaccine. Their local NHS will ensure that they can receive the vaccine as safely as possible, as well as any care and support needed. After receiving both doses of the vaccine, it is advised that individuals should continue to follow shielding advice until further notice whilst continued assessment of the impact of vaccination among all groups is being done.
Generally, it is said to be safe for most people but if you have had a serious reaction (see bullet points below) to a vaccination or a severe allergy before it is advised not to have the vaccine.
a previous vaccine
a previous dose of the same COVID-19 vaccine
some medicines, household products or cosmetics
There is no known long-term complication as the vaccine is relatively new therefore it has yet to obtain years of collective data.
There's no evidence the COVID-19 vaccine is unsafe if you're pregnant or breastfeeding, but more evidence is needed before you can be routinely offered the vaccine. Women should discuss the benefits and risks of having the vaccine with your healthcare professional and reach a joint decision based on individual circumstances. Women who are breastfeeding can also be given the vaccine.
With more people living with sickle cell being offered the COVID-19 vaccine, the Sickle Cell Society has created videos to help answer people's questions.

The first video is a presentation by Dr Anna Goodman (Consultant in Infectious Diseases) and can be watched here

Here is the second video on sickle cell and vaccine cab be watched here: Sickle Cell, COVID-19 & Vaccination (Presentation and Q&A).

The third video 'Getting the COVID-19 Vaccine: Sickle Cell Patient Stories' shares the stories and experiences of sickle cell patients who have had vaccine, asking why they got the vaccine and if they had any side effects.
Full information about the Covid-19 vaccine is on the NHS website via this link.
General information about sickle cell and covid-19 can be found on our website.
Q: What is bone marrow transplant?
A:Please see the information via the following link about bone marrow transplant from Evalina Hospital which explains about the procedure.

If your query is outside our FAQs, please contact us.
You can quickly navigate to an FAQ section by selecting one below.