Antenatal Screening Conference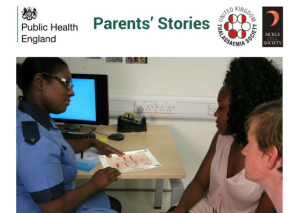 YOU ARE INVITED!
Parents' Stories and Service Evaluation in sickle cell and thalassaemia screening – a conference on 21 March 2018 in Central Library, Birmingham
Have you and your partner had a baby in the last five years and been through the NHS Sickle Cell & Thalassaemia Screening Programme where one or both of you were offered a test to see if you carried a sickle cell or thalassaemia gene?
If the answer to this is 'Yes' then you are invited to take part in our forthcoming free conference to share your experiences and also hear us discuss and present the results of a joint project between the Sickle Cell Society, UK Thalassaemia Society and Thalassaemia Screening Programme.
The join project investigated the causes of late offers of antenatal (i.e. during pregnancy) screening and prenatal diagnosis in couples at risk of having a child with sickle cell or thalassaemia. With health professionals we will discuss ways to improve the screening pathway for service users and your input will be valuable to us.
The conference will be chaired by Professor Dame Elizabeth Anionwu, founding member of the Sickle Cell Society.
To register go to: https://antenatalscreeningconference.eventbrite.com
For more information please Email: iyamide.thomas@sicklecellsociety.org
We look forward to welcoming you on 21st March!