BDB Meets Simon Dyson & DRILL UK
On Wednesday 11th April 2018, I was invited to De Montfort University in Leicester by Simon Dyson in order to take part in his latest project ; Barriers and enablers to employment: Black disabled peoples living with Sickle Cell Disorders (SCD) – In partnership with Disability Research on Independent Living & Learning (DRILL)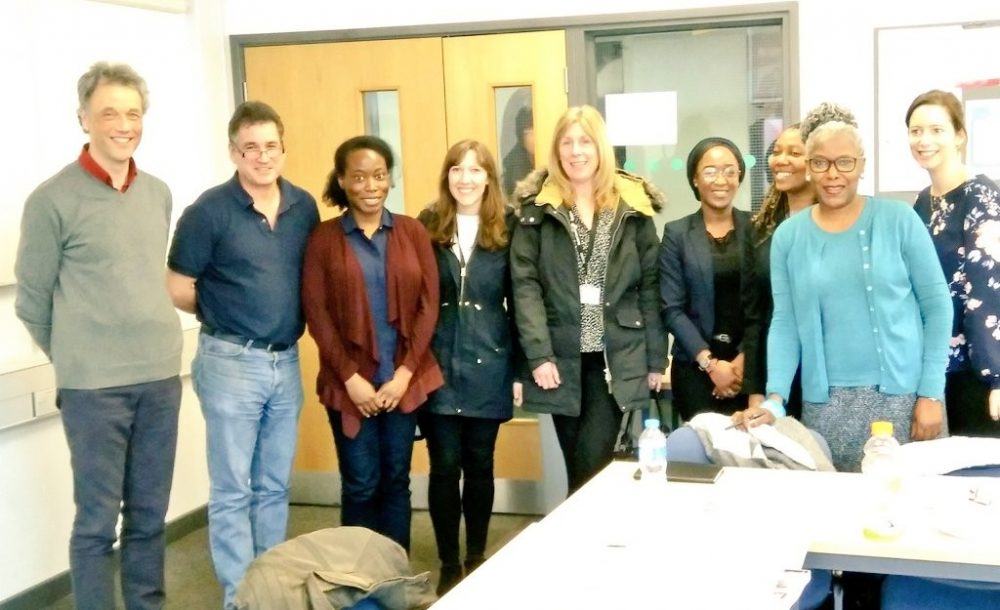 Over the next 2 years Simon and his team plan to work with a wide range of sickle cell patients to identify the struggles and issues they tend to have with and in employment. This is in order to create a guide available for employers nationwide to consult to ensure that they provide their employees living with SCD the best support and care possible.
 (Here are some of my personal notes and points I suggested)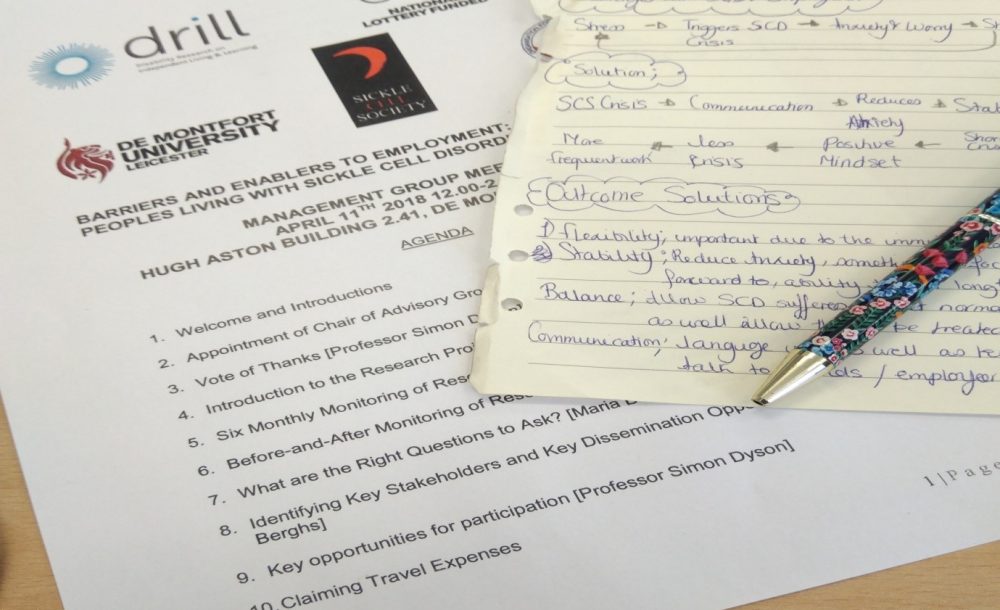 Simon Dyson has over 25 years experience in sickle cell studies, and was extremely knowledgeable on the subject.
Simon and his colleague Maria were extremely welcoming and very open to all my suggestions which made me feel very comfortable to express all the issues, sickle cell patients face.
We are not meeting again until September, however, if in the mean time you would like to be considered to be interviewed (in your home town) in order to express your views, concerns and suggestions feel free to contact me at linda.chic@sicklecellsociety.org.
(Plus a little birdie told me that you will receive a £25 gift voucher if you do! … But you didn't hear this from me)
Linda