Blood Donation Rules Have Changed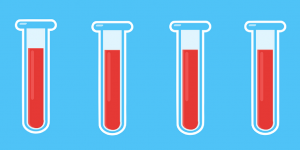 On 28th November the rules for blood donation in England changed. The government announced the changes in July based on the recommendations of the Advisory Committee on the Safety of Blood, Tissues and Organs (SaBTO). The committee reviewed blood donor criteria related to risk behaviours using the latest medical and scientific evidence.
What you need to know:
The changes mean that certain groups have a shorter deferral period, meaning they can donate more frequently.
Other groups who have previously not been able to give blood can now do so.
The changes are a response to the latest research which means that the blood donated under the new rules is just as safe as before.
What it means for those living with sickle cell:
The new changes allow more people to give blood and do it more frequently. This means there should be more blood available for blood transfusions.
No change to how you receive blood. The changes won't affect how and when you recieve blood.
No change to the blood you receive. The same rigorous testing will be applied to all donations so the blood you receive will be just as safe as before.
To find out more about these changes visit the Give Blood website.