'The one thing that sickle cell couldn't take away was my art'
Laurel Brumant Palmer
Sickle cell is an invisible condition. The pain which is associated with sickle cell is equally invisible. Therefore, for people living with sickle cell, art has often been a means to express and visualise the challenges they face. Donald Rodney, a founder of the 1980s BLK Art Group, incorporated his own sickle cell disease into his artwork, using it as a metaphor for issues of racism and racial identity in the UK. This section explores, through artworks and oral testimonies, how art and creative expression has been cathartic for people with sickle cell.
The cover of a landmark survey of sickle cell services in England, designed by Laurel Brumant Palmer as a young girl in 1985.
The image depicts aspects of life with sickle cell, such as sickled blood cells, nurses, ambulances and an axe cutting wood to represent the pain of the illness.
Listen to Professor Dame Elizabeth Anionwu talking about the importance of art
JUNE OKOCHI // PORTRAITS OF PAIN (Random Selection)
Creator: June Okochi
Photographer: Jim Higham
Creative Director: Ijeoma Okochi-Agwu
Larry Amponsah is a contemporary artist interested in space and pushing the idea of collage making as means or platform through which he achieves his artistic ends. His practice investigates the way images are made and the politics of images. For this work, he drew inspiration from the Sickle Cell Society photography archives and newsletters. Here is a couple supporting each other through an episode of pain.
You & I, 2021 printed images on archival paper.
The Society was established in 1979 and remains the only national charity in the UK that supports and represents people affected by Sickle Cell Disorders (SCD) to improve their overall quality of life. Our mission is to enable and assist individuals with SCD to realise their full economic and social potential. The Sickle Cell Society believes that individuals with SCD have the right to quality care.
Alinta Sara
Alinta Sara is the research and education coordinator at the SCS and also a curator and freelance art educator. In the past two years she co-curated the exhibition "Divinations of Worlds to Come" at the Agency Gallery as well as the exhibition the "Colour of Pain " at Imperial College.
Grace Redhead 
Grace Redhead is the project consultant and wrote her PhD on the history of sickle cell disease in Britain at University College London, supported by the Wellcome Trust and the Royal Historical Society. She is now a Postdoctoral Research Fellow at the University of Warwick's Centre for the History of Medicine, focusing on public engagement
INFORMATION AND FURTHER READING
Notes on this exhibition:
This exhibition was funded by the Heritage Lottery Fund, and curated by Alinta Sara and Grace Redhead.
It contains oral history interviews conducted remotely during the COVID-19 pandemic.
All efforts have been made to contact copyright holders, if you are the copyright holder for any material displayed in this exhibition, please contact alinta.sara@sicklecellsociety.org.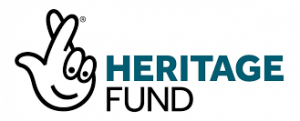 Further reading on the history of sickle cell in Britain:
Neville Clare, An OSCAR for My Troubles: A Life Working for Better Understanding and Treatment of Sickle Cell Disorder (Writersworld Ltd, 2009)
Elizabeth Anionwu, Mixed Blessings from a Cambridge Union (London: ELIZAN, 2016)
Richard Hylton (ed.), Donald Rodney: Doublethink (London: Autograph, 2003)
Welcome to the Online Visitor Book for Our Journey, Our Story
Click on the link below to leave your comments
Donald Rodney, 1961-1998, Tate website
Simon Dyson, Sickle Cell and the Social Sciences: Health, Racism and Disablement (Routledge, 2019)
Jenica Leah, My Friend Jen: A Little Different, (CreateSpace Independent Publishing Platform; 1st edition)
Jenica Leah, My Friend Jen: The Check Up: 2, (CreateSpace Independent Publishing Platform; 1st edition)
Ayobemi Adebayo, Stay With Me, (Canongate Books, 2017)
Anne Welsh, Pain-Less: Living with Pain, Finding Joy, ( SilverWood Books , 6 Jun. 2019)
P Allen Jones, Only Cry At Night: living with Sickle Cell Disease (Createspace Independent Publishing Platform 15 Oct. 2011)