Do you or anyone you live with have sickle cell?
Join us for a Family Comedy Show by Comedy Club 4 Kids
Saturday 15th May
12-1pm
For ages 6-12 years
Sign up here: https://forms.gle/pf8x98oTGfL9Hbza9
About Comedy Club 4 Kids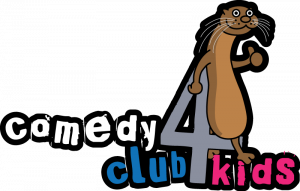 Since 2005, the Comedy Club 4 Kids has been getting the best stand-ups and sketch acts from the international circuit to do their thing for an audience of children (aged 6+) and their families… but without the rude bits!
Adults to sit with children in their party (and help explain anything they get stuck on).
Quotes about their work
"A highlight for children in recent years, giving them a taste of some of the biggest names in comedy… with the fun, rowdy feel of a real comedy club" – The Guardian
"Comedy Club 4 Kids has stand-up sets from grown-up, high-quality acts who perform their usual sets, just without the swearing or rude bits." – The Independent
"…plenty of full on laughs and tears of enjoyment from parents" Families Edinburgh