Give blood this Christmas
This Christmas, it's really important that blood stocks are high and blood is needed from Black and mixed race donors. Theo Clarke from NHS Blood and Transplant explains how you can help.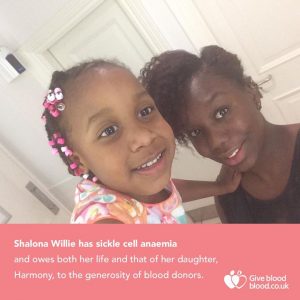 Hello there,
With Christmas just around the corner many people's thoughts drift to Christmas cheer – what to buy, what to eat and what lovely presents to expect.
But for some, Christmas is a time of worry. Sickle cell doesn't take a Christmas break and some sicklers will undoubtedly require blood throughout the festive period – some even on Christmas day itself.
NHS Blood and Transplant recently undertook a campaign to promote the need for more donors from the Black and Black mixed race communities. This campaign inspired nearly 800 people to register as blood donors but it's still not enough.
Sicklers benefit from having blood from a similar ethnic background – therefore more donors are needed from the Black and Black mixed race communities. We need more donors and Christmas is a particularly difficult time of year for blood stocks- more people need it and less people give it.
If you've never donated before then why not start this Christmas and give someone the perfect gift?
If you're a sickler, unfortunately you won't be able to donate blood but why not ask friends and family if they'd donate in your honour?
If you have sickle trait then you may not know – Trait can donate! Just make blood donation session staff aware that you have trait during the medical screening.
The whole process of giving blood only takes an hour if you're a first time donor (regular donors take 45 mins).
The giving blood bit is around 5-10 minutes and the rest is taking extra special care of you, topped off with the famous tea and biscuit.
And the tea and biscuit isn't even the best bit! The best bit is that every time you donate blood, the blood gets split into its component parts and saves or improves the lives of up to three adults or seven babies!
Give the gift only YOU can give this Christmas – Give Blood.
For more information go to blood.co.uk or call 0300 123 23 23