Lucreta LaPierre, Friend of the Society, Sadly Passes Away
Everyone at the Sickle Cell Society was deeply saddened to hear of the passing away of our long-time friend, volunteer, supporter and fundraiser, Lucreta LaPierre. She sadly passed away in hospital yesterday afternoon.
Lucreta has contributed so much to the work of the Society, including raising considerable funds from her tireless fundraising activities over many years. She will be missed by staff and trustees, past and present. Our thoughts are with her family at this sad time.
Below is an interview with Lucreta in the Spring 2006 edition of the Sickle Cell Society Newsletter. [If you can't see the image click here]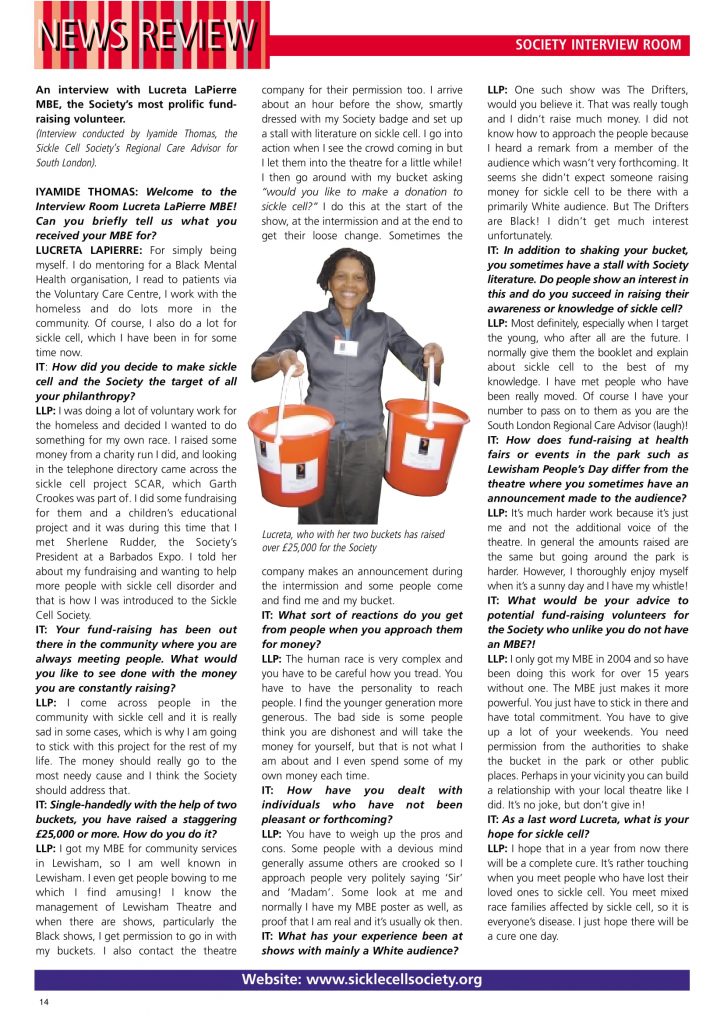 Title Image: [From left to right, back row then front: Martin Jordan, John James OBE, Stuart Wood, Lucreta La Pierre, Kalpna Sokhal at Cambridge United Football Club] Image 2: [Lucreta LaPierre showing off her medal after running the British 10K in 2014]