Faith, aged 16, lives with Sickle Cell SS and joined the mentoring programme in January 2018. On joining, Faith had anxieties over changes to the treatment she was having for her Sickle Cell and about her upcoming GCSE exams. She also wanted some support in learning more about the day-to-day management of her Sickle Cell including managing the impact of extreme fatigue on her education and becoming more comfortable with speaking up on Sickle Cell.
Since joining the programme, Faith has worked extremely hard to overcome some of the challenges related to Sickle Cell and has been able to accomplish some amazing things as a result. Over the past year Faith has worked with her mentor, Whitney, to focus on ways to reduce anxiety, manage her studies and adjust to her new Sickle Cell treatment. She was able to achieve an outstanding 8 grades 9-7 in her GCSEs. Faith also won a prize for her performance in a literacy competition for International Women's Day and won the Sarah Crossan Literature Award in recognition of her literacy skills.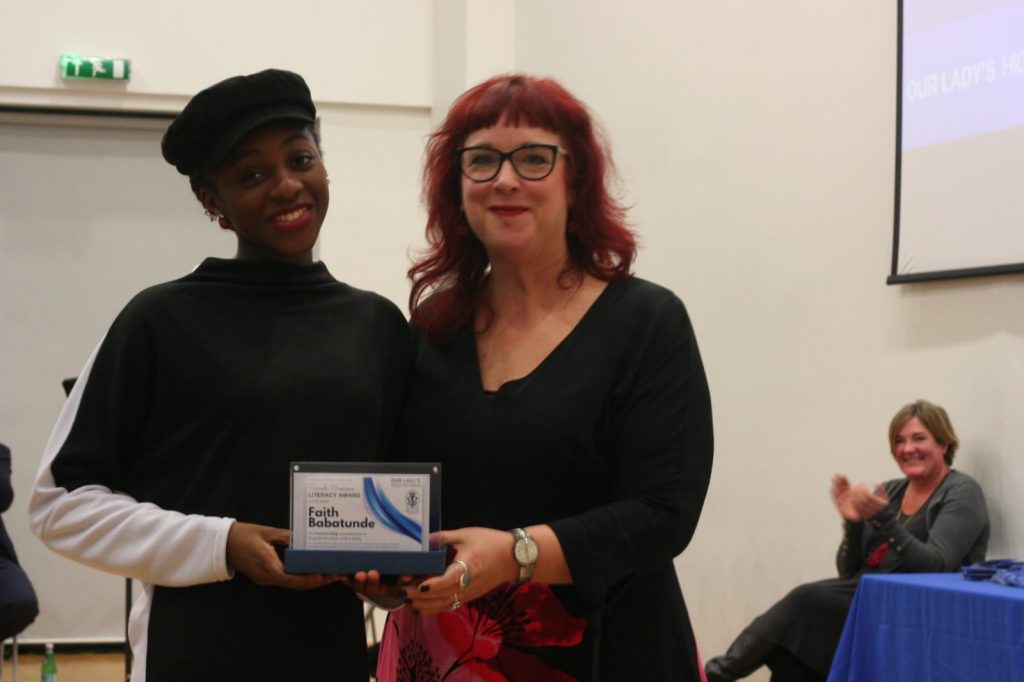 With the support of Whitney, Faith has worked towards pursuing her goal of becoming a medical doctor. She secured a place at two highly competitive summer schools on offer at University College London and Kings College London and was selected to take part in medical mentoring programmes for students. She was also invited to visit both Oxford University and Cambridge University over the summer as part of her involvement in The Brilliant Club. In addition, Faith completed a week's work experience in the A&E department of Homerton University Hospital where she learned more about working as a medical professional in the NHS.
Outside of school Faith has found the confidence to record her first song, perform live on stage and in an Artistic Development Programme run by the Hackney Empire. Faith now says "I can acknowledge all of the things I struggle with, and despite it being difficult, I am trying to improve anyway." Faith has shown great determination and strength in refusing to let Sickle Cell stop her from pursuing her dream career and her hobbies and we hope that her story so far encourages other young people to keep on pushing through the difficulties of Sickle Cell to reach their full potential.
Click here to find out more about the Hackney and City Mentoring Programme