"How Did You Contract That?"
The Sickle Cell and Thalassaemia All-Party Parliamentary Group (SCTAPPG) Report into the institutional failures of Personal Independence Payment (PIP) for those living with sickle cell disease and thalassaemia.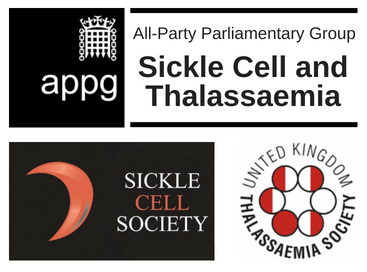 Initial conversations took place regarding service users mounting concerns of the Personal Independence Payment (PIP) process at the SCTAPPG meeting on November 15th 2017. Both voluntary organisations shared that it was clear that the regularity of service user concerns coming through to helplines indicated a system that was failing patients and exacerbating the difficulties they faced. Discussions centred on the strongly held sentiment that service users believed that their condition, and the lack of understanding around it, from the outset put them at a disadvantage.
It was decided that the SCTAPPG go forward with this as a potential topic, and collect evidence to substantiate these claims. Furthermore, in the November meeting Baroness Thomas of Winchester echoed these concerns about the DWP and PIP failing patients with respect to access to benefits. She advocated a meeting with Sarah Newton MP, Minister of State for Disabled People. Marsha de Cordova MP, Shadow Minister for Disabled People seconded this and agreed to also attend the prospective meeting. The SCTAPPG through this report has endeavoured to capture those recommendations made at the November meeting and the voice of the membership of both the Sickle Cell Society and the UK
Thalassaemia Society.
The Report
You can read the full report by clicking the picture below or by clicking this link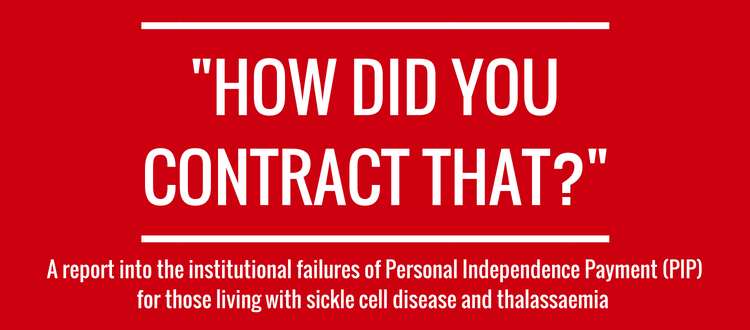 For any queries about the report or to find out more information please contact the author Adam Lloyd at adam.lloyd@sicklecellsociety.org