Winners – Emmanuel Amuta Poetry Award
The Emmanuel Amuta Poetry Award is a creative competition for young people (between ages 10 -15 years) who have sickle cell. The award has been created in memory of Emmanuel Amuta who suffered from sickle cell and sadly passed away on 19 September 2017, age 14 years.
Emmanuel was a confident, caring and gifted young man most cherished by the Sickle Cell Society. He was good at poetry and rap and really endeared himself to participants at the Society's AGM in July 2016 when he narrated his poem 'A Beautiful Cell'. This award will be his fitting legacy.
This year the winners were announced at our first ever virtual AGM on 9th September 2020. You can see the winners and their amazing poems below:
1st Prize (winning £50): Ariana (Age 11)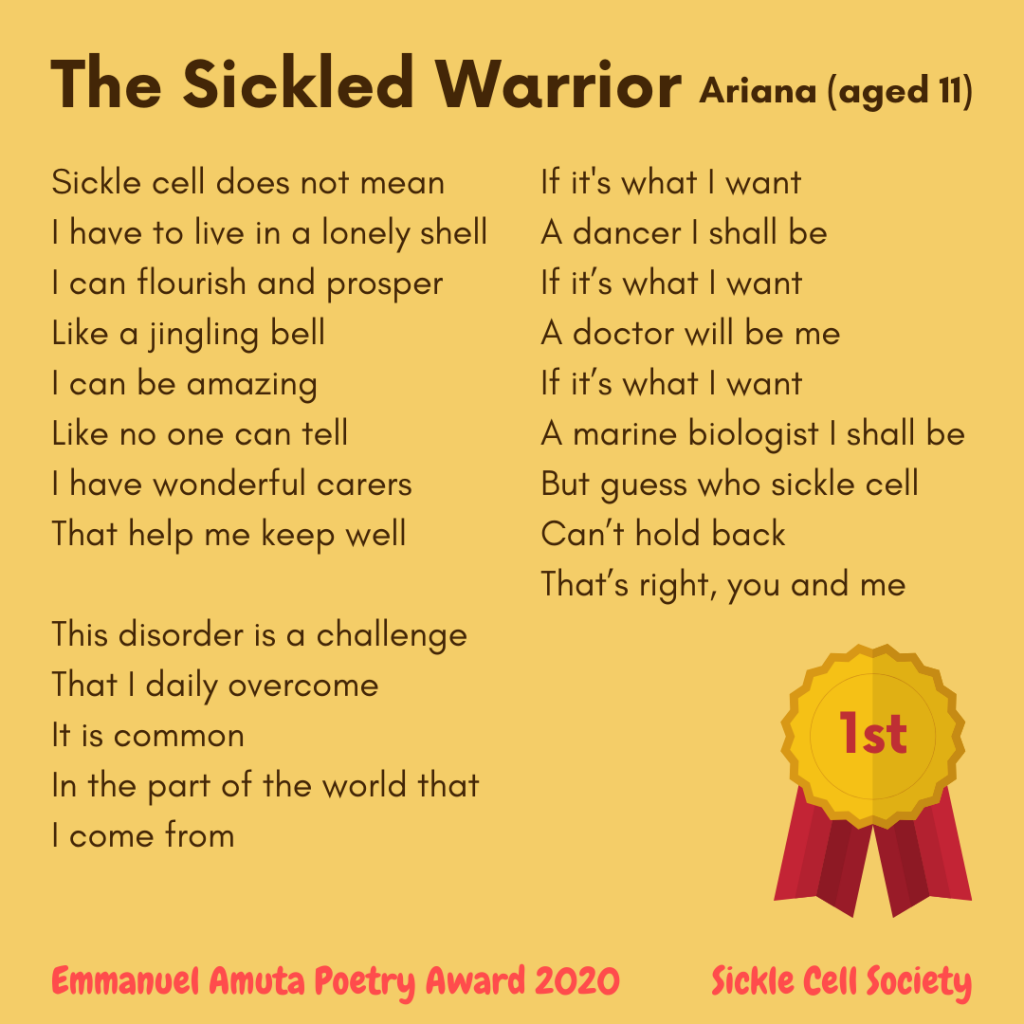 2nd Prize (winning £30): Zoya (Age 10)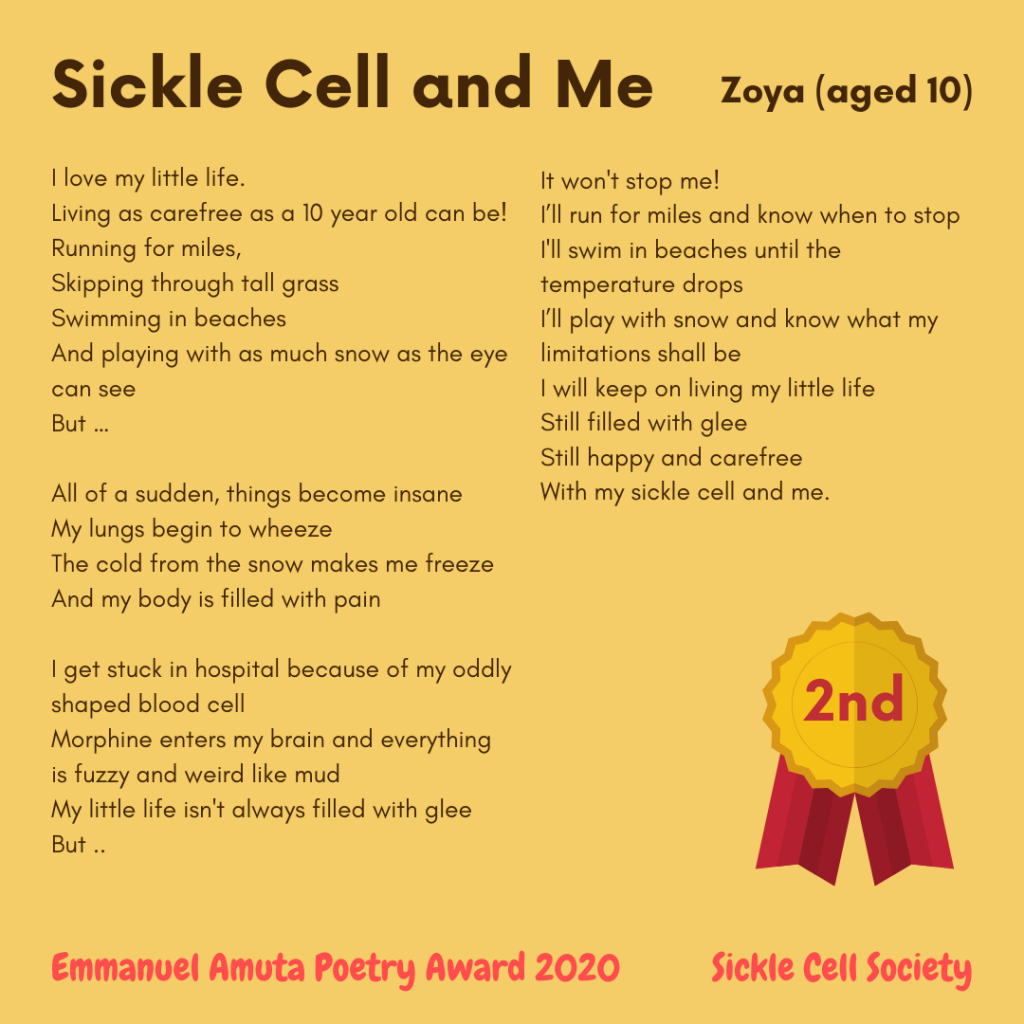 3rd Prize (winning £20): Asi (Age 14)