Sickle Cell Disease in Childhood: Standards and Recommendations for Clinical Care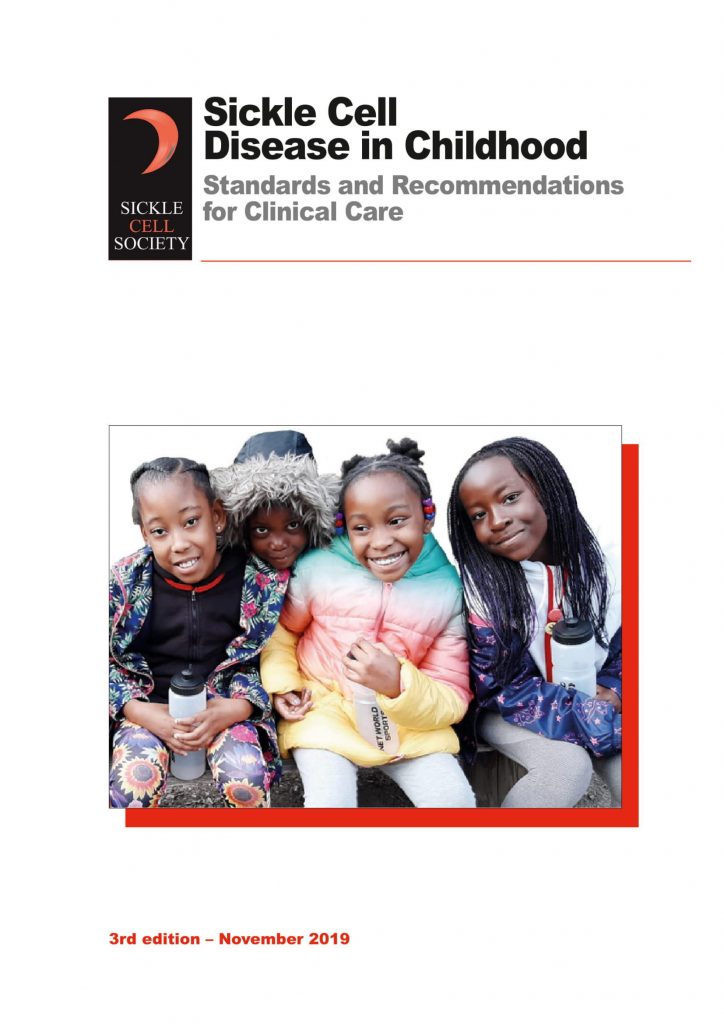 This third edition of the clinical recommendations and standards for the care of children with sickle cell has just been published (November 2019) and is a result of collaboration between clinicians, parents and carers, the Sickle Cell Society and UK Forum on Haemoglobin Disorders, together with the NHS Sickle Cell and Thalassaemia Screening Programme, Public Health England. The clinical recommendations are an update of the 2nd edition published in 2010 and have been written to support paediatricians, haematologists, specialist nurses and psychologists, and those responsible for monitoring outcomes i.e. hospital trusts, commissioning authorities and peer-review services.
The new edition reflects what has been learned from peer reviews of hospital trusts conducted nationally during 2010-2011 and 2014-2016 which looked at what services were being delivered, measured against quality indicators and standards and also includes the recent guidance from NHS England on specialist services and networks.  It updates clinical recommendations in several key areas and emphasises the importance of collecting data and measuring outcomes against robust standards.
The main aim of the publication is to ensure that every child with sickle cell has access to the best possible healthcare wherever they live in the UK.
Click here to download the PAEDIATRIC STANDARDS
Click here to download the EXECUTIVE SUMMARY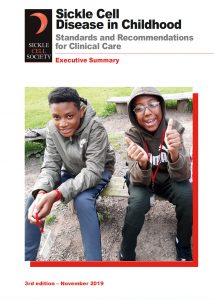 ---