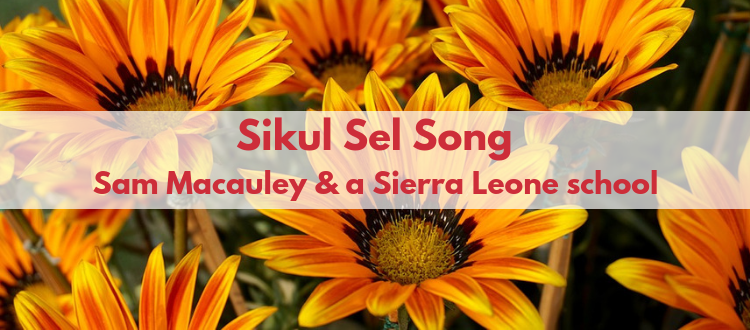 Sikul Sel Song – by pupils from a Sierra Leone school and Sam Macauley
Sikul Sel is a song adaption of Professor Simon Dyson's 'Guide to School Policy' in KRIO (Creole) shared with us through a Creative Commons License. In 2017, Dr Maria Berghs of De Monfort University went to Sierra Leone to get the School Policy Guide adapted into the local context. Whilst there the guide was adapted into song form.
The performance involved the following people:
The Sierra Leone Sickle Cell Disease Society – Amelia Eva Gabba and Annie Sesay.
The wonderful singing was provided by the Methodist Girls High School, Freetown, with Edwina Kamara (teacher) and pupils Fatmata Kargbo, Haja Fatmata Sesay, Vicresa Momoh, Fanta Kabba, Lina Kanu,Tushiatu Bangura, Jessica Johnson, Francess Kamara, Naizmiyeh Turay, Fatmata Mansaray and Tenneh Samura.
You can listen to the song and sing along with the lyrics below.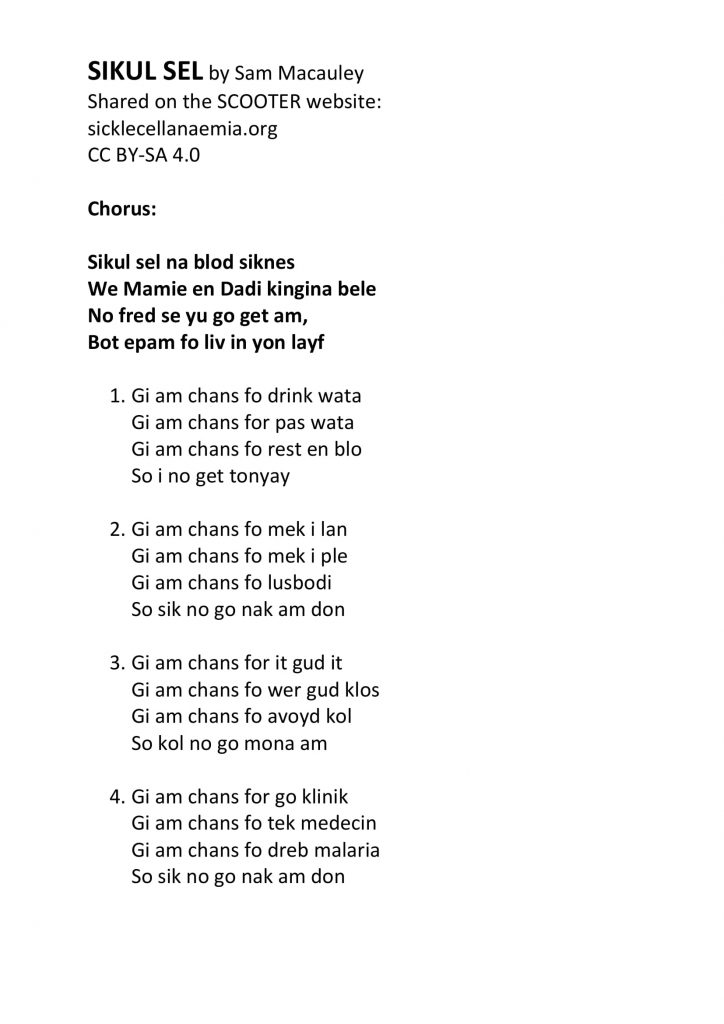 The song was originally posted here: http://sicklecellanaemia.org/news/sikul-sel-song-by-pupils-from-a-sierra-leone-school/ and is available under Creative Commons Attribution – Share Alike License CC BY-SA. Find out more here.