Last week I had my final Physiotherapy appointment and I was unable to do any exercises because I was experiencing too much pain. Hydrotherapy pool exercises start next month. This week has been a tough week, I definitely over did things especially at work.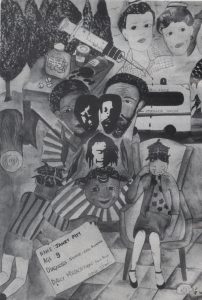 Why do I do this this to myself? I know that I have a problem, so why do I get carried away and play like everything will get better even if I push myself too hard. It is now time to face reality and accept that unless I have this hip operation I am going to continually suffer in pain and struggle every day of my life.
I think it is the struggling that I cannot handle and it has now come to the point where I really do not expect anyone to understand how I feel or what I am going through.
It is unfair to put that kind of expectation on anyone no matter how close they are to you. I am a mother and a wife and there are expectations that are placed on me, because I have that title. I am the only one that can control that expectation by ensuring that I do what I am able to do in my situation.
I am the one that will allow others to control my capabilities by not speaking up and saying I am finding things difficult.
Sometimes even when you express this …. there is either little acceptance or a lack of empathy.
---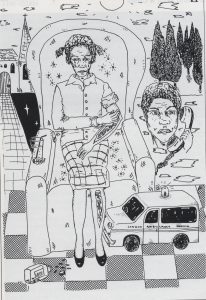 Sickle cell disease is such a difficult illness to live with. It does so much damage and causes so much pain, as well as taking away a person's confidence, education and quality of life. I have been reflecting on my life with this chronic disability and what I have realised is that my quality of life was awful growing up as a child and a teenager.
I was loved and belonged to an amazing family with a fantastic set of parents and siblings that made my life worth living…. but in all of it I felt different.
I had this illness that just constantly controlled my life and caused me the most excruciating pain ever. Pain that made me want to die.
Remember nobody really knew or understood fully about this illness not even the medical professionals. Everyone was just learning about Sickle Cell Disease.
Yes, later on there was the Sickle Cell Centre and Society but that was non-existent in the beginning.
I was a teenager who was lost in myself, I had no ambition and felt that I had no future. I had to get on with life the best that I could but at any moment I felt that Sickle cell Disease could take away my life. So, what was the point of continuing to fight. Today my feelings are completely different and my attitude has changed.
---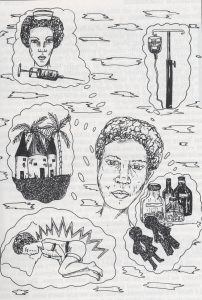 Sometimes I feel like the older Sickle Cell Sufferers who are mothers from my generation, have somehow been forgotten. Most Sickle Cell activities and help workshop seem to be more geared towards the little ones, or teenagers and carers but what about the older ones who have struggled for years. We also need someone to understand the trauma that we went through and how our struggles still continue today. Perhaps an activity can be created where we come together to design an article of some sort. This could perhaps be a book of poetry of our experiences or a huge piece of art telling our stories. It's an idea that may one day come alive.
Faith and positivity has carried me through a journey that I never thought I would live to see. I have done things that I never thought I would have achieved but most of all I have survived and will continue to survive this battle until my journey finally ends.
Laurel
You can find Laurel on Instagram: laurelbrumant