My Hip Replacement Journey Continues [Part 1]
Monday 21st October 2019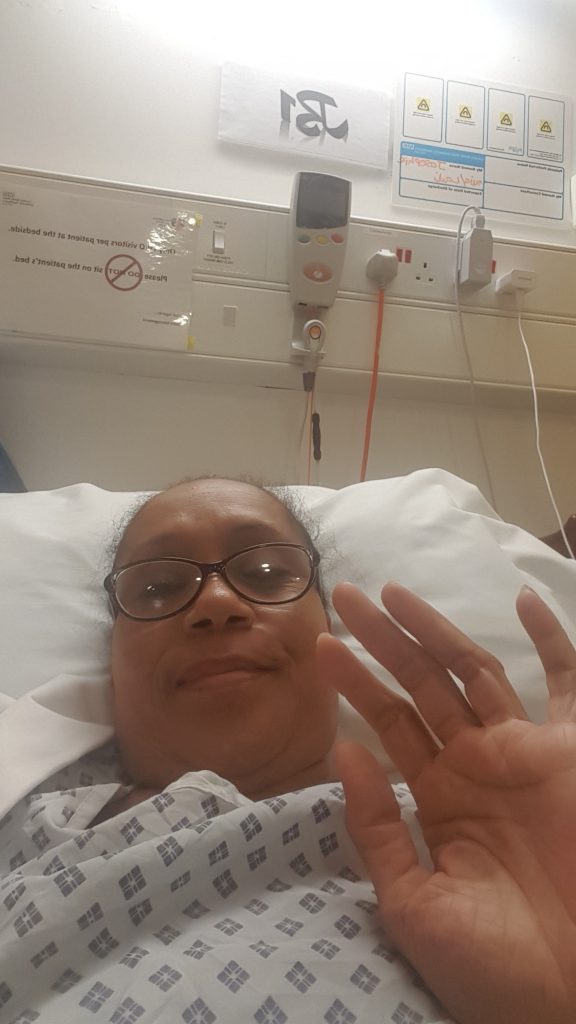 Today I received a call from the sickle cell nurse informing me of my admission to hospital on Thursday 24th October between 2pm and 4pm. A form of anxiety mixed with nervousness and fear completely took over my mind and body and made me go into a unnatural negative state. I found myself questioning everything and I began to feel really upset and agitated. I was told that I had to be admitted the day before my transfusion so that they could put an arterial line in my groin which an anesthetist would have do in theatre.
A bed would not be available and they did not know what time I would be going to theatre but I needed to be around so that I could be slotted in when there was a free space in theatre. I wasn't feeling happy as I was not expecting to have an overnight stay before my transfusion.
The thought of having an arterial line fitted in my groin made me feel physically sick as memories of the past pain and discomfort that I experienced with this procedure flooded in. My last exchange transfusion had been eleven years ago a couple of days before my father passed away.
I live my life as normally and as positive as I can, but it is times like this that I am reminded that I am not normal, I am not the same as everyone else, I am different. I didn't feel happy and I realised that as positive as I am most of the time, sickle cell disease still had an awful effect on me mentally. Facing the reality of my condition was sometimes a secret battle within me.
My exchange transfusion, which will consist of removing my blood and replacing it with donor blood, will be done using a special machine. This entire procedure would take around 3 hours in all. I know that I will be okay, I need to be brave and strong and leave it all to God. I think in some ways I am more nervous about the exchange transfusion than the hip replacement operation.
Sickle cell disease awareness is so important, that is why I want to help raise as much awareness and educate society, about the reality of this awful chronic blood disorder. Please remember me in your prayers as I go through the first part of my hip replacement journey.
Laurel
You can follow Laurel here: www.instagram.com/laurelbrumant/
Read the next part of My Hip Replacement Journey Continues here: www.sicklecellsociety.org/hip2/