Diary of my Hip Replacement Operation [Part 1]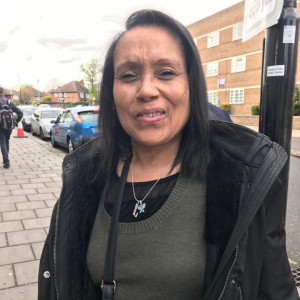 This part of my journey will be written as a diary entry making it easier to follow and less traumatic for me to write. I will then add my reflection on how I felt about what occurred and my road to recovery.
---
Wednesday 30th October 2019
Hip Replacement Operation Wednesday 30th October Northwick Park Hospital.
Recovery ward then transferred to Evelyn Ward Orthopedics.
---
Thursday 31st October 2019
Informed that I was due to have an X-ray today.
Out of bed with Zimmer frame, first weight bearing experience. Very excited and shocked at how well I feel and how my pain from the Avascular Necrosis has just disappeared.
Walk to the side room door from my bed and back. Physios very pleased with me.
No x Ray. Haven't been seen by surgeon.
---
Friday 1st November 2019
Walk with crutches a little bit further  than yesterday.
Beaming with happiness at how my recovery is going.
Ask about X-ray. Still no x-ray, still not seen by surgeon.
---
Saturday 2nd  November 2019
Attempt to walk with crutches this time very unstable physio unhappy to continue.
No physio for the day. Complain again several times about still not having an X-ray.
Still not seen by my surgeon.
---
Sunday 3rd November 2019
No Physiotherapy, still not seen by the surgeons or any Orthopedic doctors.
Finally x-ray 7.30pm in the evening.
---
Monday 4th November 2019
Orthopedic surgeon informs me that operation was not successful.
Bottom of my femur (thigh) bone was too thin and rod that was inserted went into the side the thigh bone and was protruding out. My femur bone had been fractured.
Everyone including my family  and myself are in shock.
Mr. Murphy my surgeon still not around and still has not come to see me.
I am informed later that he was in Leeds attending a conference.
---
Tuesday 5th – Monday 11th November 2019
Informed that I needed to have another operation, (hip revised operation), to fix the previously failed hip operation. Confined to bed no weight to be put on leg until operation completed by Mr. Hani Abdu – Jabar. Confirmed that operation could take place Tuesday 12th or Wednesday 13th November.
Laurel
You can read Laurel's previous blog here: www.sicklecellsociety.org/realjourneybegins/
You can find Laurel on Instagram here: @laurelbrumant