1 in 17 people in the UK will be affected by a rare disease*. The I Am Number 17 exhibit visually depicts the experiences of 17 people living with rare diseases.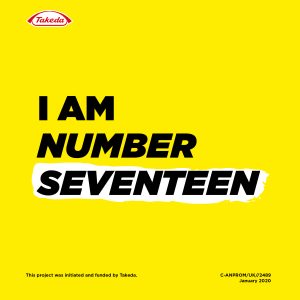 I Am Number 17 is a campaign to help the voices of those with rare diseases be heard, brought to you by Takeda, together with 13 rare disease patient groups from across the UK.
At the forefront of the campaign are 17 'changemakers', people living with a rare disease or supporting someone who has a rare disease. The changemakers share their personal experiences through works of art created with paired artists from around the country.
The goal is to increase understanding of what it's like to live with a rare disease – and show that rare isn't always that rare.
This campaign is initiated and funded by Takeda.
Find out more about I Am Number 17 here: https://iamnumber17.geneticalliance.org.uk/

The Exhibition
On Wednesday 22nd January, the I Am Number 17 campaign was officially launched with a gallery opening evening at the gallery@oxo. The invited guests included the project artists, changemakers, patient groups and other people involved with rare diseases. The evening saw talks from the managing director of Takeda UK, Jon Neal; changemakers David and Lara; Dr Richard Scott from Genomics England; Takeda Europe and Canada President, Giles Platford; and Baroness Blackwood gave a speech via video.
The rest of the evening was spent enjoying the 17 pieces of art created as a collaboration between changemakers and artists. One of the pieces on display was a piece of artwork called A Captive of Crisis which was created by Rachel Sawyer to share our lead mentor, June Okochi's experience of living with sickle cell. Read more about it below: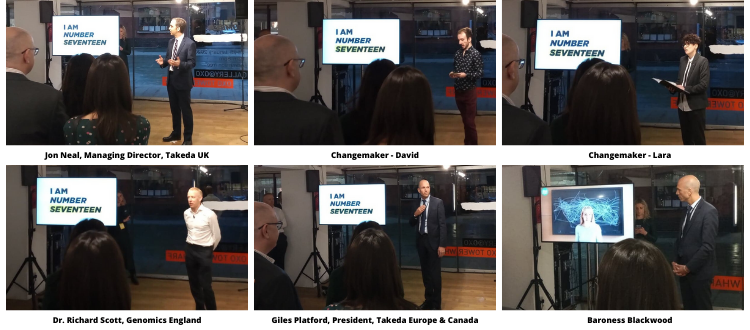 About June
"I was diagnosed with sickle cell, a genetic blood disorder that affects the red blood cells. My loved ones are an essential part of me getting through this disease. I am one of the 17."
Read more about our lead mentor June and her involvement in the campaign and the artwork created by Rachel Sawyer here: https://iamnumber17.geneticalliance.org.uk/june/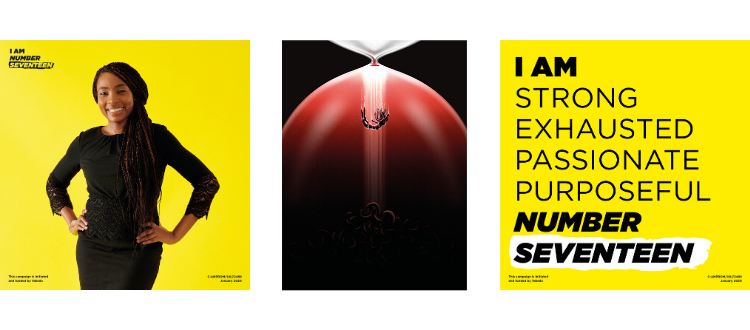 ---
*https://www.raredisease.org.uk/what-is-a-rare-disease/. Accessed January 2020