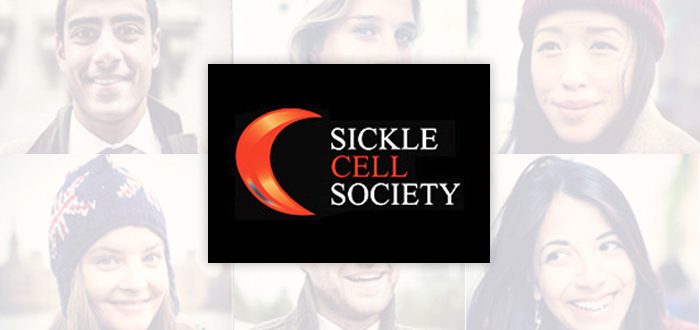 This is a report on external research. It is not endorsed by the Sickle Cell Society and does not form part of our Information Standard-accredited information
Pain Management & Sickle Cell Sufferers
The Society are delighted to announce a joint project with the local sickle cell centre in Brent to develop a Cognitive Behavioural Therapy (CBT) Package for adults with sickle cell. Despite strong competition for funds, we have been awarded £115,000 to fund the 2 year project.
The objectives of the project are:
To increase the ability of people with sickle cell to manage and cope with sickle cell 'crises' and the frequency of their pain through development of pain prevention and self coping strategies.
To reduce the impact of the disease on social, educational and employment prospects;
To set up a demonstration project which will be part of an holistic service provided by the local centre in Brent and which can be replicated both locally and nationally;
To reduce health inequalities and improve access to an effective health service;
To ensure wide spread dissemination of the project.
The project will develop, implement and evaluate a psychological intervention package using CBT in order to help individuals with sickle cell disorder develop appropriate and effective coping strategies to manage the disorder more effectively. CBT will be provided as part of an holistic approach to managing pain. We aim to reduce the physical and social isolation which particularly affects sufferers. The approach will include cognitive therapy, relaxation training and patient education.
Studies in the USA show that training adults with CBT has resulted in a 40% reduction in Emergency Room visits and a 50% reduction in long stay admission in hospital.
It is anticipated that the project will be able to start in the Summer 1998. The project will have relevance not just for sufferers in Brent, but for sufferers nationwide, because it will be made widely available for those caring for people with sickle cell disease and the sufferers themselves.
Beverley Campbell (Director)
'Living With Sickle Pain' Research Project: Feedback Session for Participants
People living with sickle cell disorders were given the chance to hear and discuss the results of the 'Living with Sickle Pain' project at a special event at the King's Fund on April 4th. Thirty-five individuals from across London, all of whom had participated in the research, attended the afternoon feedback session and dinner organised by researcher Krista Maxwell.
Living with Sickle Pain is a unique research project investigating experiences of pain and pain management from the perspectives of people living with sickle cell disorders. Fifty-six volunteers have taken part in focus group discussions and interviews on a wide range of topics including: attitudes to their pain and their condition; support; medication use in hospital and at home; relationships with doctors and nurses; strategies for managing pain at home; childhood experiences; and much more. Participants have included individuals who usually manage their pain at home and rarely go into hospital, as well as those who are frequently in hospital for pain management.
Barbara Green, Marcya Hoilett and Sally-Ann Ephson each spoke about their experiences of representing service users on the steering group for this research project. Krista then presented the results of the study, focusing on three main themes: 'Experiences of pain management in hospital'; 'What causes people to spend a lot of time in hospital?'; and 'What helps people to manage their pain at home?'. Everyone then took part in small group discussions about the research, before coming together to talk about which findings and recommendations should be highlighted in the report. Participants felt that the findings were an accurate reflection of their experiences, and there was general agreement about what should go in the report. We also discussed how everyone can get involved in making sure the report has an impact. Many participants volunteered to help with speaking to the press, training GPs and other health professionals, and writing letters to MPs.
Two of the participants share their impressions of the day below:
'The feedback session has helped to give me a more positive view of my illness and has helped me to meet other sicklers from all over. Hearing their experiences has made me more determined in fighting the disease. I am so happy today meeting all these people and being able to talk and share experiences. I think this session is a huge success and more should be organised in the near future.'
'I felt pleased with the feedback session, although some of the quotes used were quite saddening, however sickle cell isn't a rosy subject. I am a sickler who spends lots of time out of hospital so the session acted as a learning experience, although I was able to empathise and relate to the points raised in one way or another.'
'Living with Sickle Pain' is managed by Dr Allison Streetly and funded by the King's Fund and Marks and Spencer. The report of the 'Living with Sickle Pain' Project will be published in June 1998. Copies will be sent to everyone who took part in the research. To find out more about the project, please contact Krista Maxwell in the Department of Public Health, UMDS, 5th Floor, Capital House, Guy's Hospital, 42 Weston Street, London SE1 3QD on 020 7955-5000.