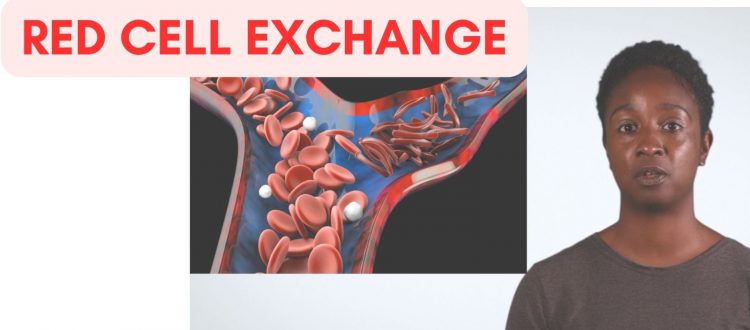 Red Cell Exchange
Following feedback from people living with sickle cell disorder, which made it clear there was a need to better understand this treatment option, we have collaborated with a group of talented people to bring you this information on red cell exchange.
Here's what Yorkshire and Humber Academic Health Science Network said about the videos :
"When we ran a patient facing webinar with the Sickle Cell Society, patients were saying that they did not appreciate that automated red cell exchange could be a regular, elective procedure – so we needed to be clear about this message – we listened, and collaboratively, with NHSBT Therapeutic Apheresis services, the Sickle Cell Society, the AHSN Network and Terumo, we produced these avatars with a company called VirtTuri. "
The video is available in different formats, so choose the one that best suits you. We'd love to hear what you think, so please send us your comments and feedback below.
Full Video in English :
Short version of video :
Video in French / voici la vidéo en français