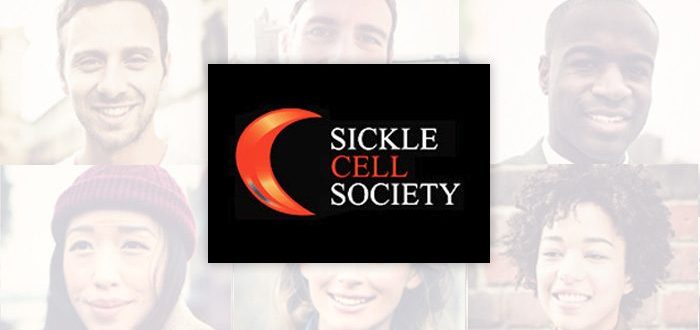 This is a report on external research. It is not endorsed by the Sickle Cell Society and does not form part of our Information Standard-accredited information
A number of recent meetings
Hofuf, Eastern Province, Saudi Arabia, September 15-18, 2003.
Hofuf is one of two oases in the Eastern Province of Saudi Arabia where sickle cell disease is an important problem. The Qatif oasis with Qatif, Dammam, Dhahran, and Al Khobar has a more established reputation in sickle cell disease because of the sustained research interest at ARAMCO (Saudi American Oil Company) in Dhahran and the workers at King Faisal University in Dammam. This work has focused on the many benign aspects of patients with sickle cell disease who are known to have the Asian haplotype (different from the forms of disease occurring in Africa). Patients with this form of disease have less problems in early childhood, less leg ulceration, priapism, and acute chest syndrome and many more survive to advanced ages. These observations were based on a large patient population attending the services of ARAMCO and also a Cohort Study from birth modelled on the Jamaican Cohort and run by Dr. Baker Al-Awamy. Although a larger city, Hofuf has had limited published impact on sickle cell disease but this meeting entitled International Conference on Sickle Cell Disease: Recent Advances held at the Intercontinental Hotel did much to stimulate and display local interest. Organised by the Directorate of Health Affairs-AlAhsa and King Fahad Hospital, Hofuf, the meeting was attended by delegates from all over the Kingdom and by visitors from Nigeria, Sudan, Bahrain, Greece, India and Jamaica. We were given an opportunity to visit the Hereditary Blood Diseases Center where we met a very active and dedicated lady Dr. Huda Al Mansour who directs the Hereditary Blood Diseases Eradication Project with a group of 2,500 volunteers. They hope to obtain a Royal Decree stating that Marriage Arrangers (the religiously appointed equivalent of the Registrar of Marriages) should require testing for sickle cell disease and provide basic genetic counselling. With frequencies of the sickle cell trait as high as 35% in some communities and a custom encouraging first cousin marriages, it is clear that many children are born with sickle cell disease or with thalassaemia which is also prevalent in this community. A similar programme in the island of Bahrain operating since 1993 has reduced the annual births of children with sickle cell disease by 60% from 2.1% to 0.9%. The research meeting brought together many workers from the Eastern Province and beyond and there was a general consensus that the disease was not uniformly benign in this society and that some patients were quite seriously affected. The social programme included visits to the local market (Souk Al-Khames), the Ibrahim Palace (an old fort dating from Turkish times), and the Al-Qara caves and mountain. The programme started at 6am to avoid the heat which reached 42oC (107oF) in the middle of the day having been 52oC (126oF) a month earlier. The evenings were pleasantly cool and we were entertained at a local date farm with dancing (men only) and a traditional feast.
St. Lucia, West Indies October 31-November 2, 2003.
COSCA (Caribbean Organisation of Sickle Cell Associations), recently sponsored a 3-day meeting and workshop in Castries at the Cara Suites Hotel. Organised by a local committee headed by the President of COSCA who is also President of the St. Lucia Sickle Cell Association, Mrs. Paula Calderon, the meeting was also sponsored by the St. Lucia Sickle Cell Association in conjunction with the St. Lucia Medical & Dental Association and brought together delegates from St. Lucia, Barbados, Jamaica, the United Kingdom (Dr. Iheanyi Okpala, St. Thomas' Hospital, London) and the United States (Dr. Paul Woodard, St. Jude's Hospital, Memphis). The first day was spent on visits to the Victoria General Hospital, Tapion Private Hospital, making TV presentations, viewing an exhibition at the Cara Suites Hotel and in the evening a reception at the Prime Ministers official residence. This was attended by the Prime Minister The Honourable Kenny Anthony and by the Minister of Health, The Honourable Damian Greaves who made the keynote address recognising the enormous contribution made by the efforts of Mrs. Calderon over the past 15
years. Presentations were made to visiting delegates and to Professor Graham Serjeant, recognising his role in the development of sickle cell services and research in the Caribbean over the last 37 years. The second day was devoted to scientific presentations on the history of sickle cell disease, stroke, an update on bone marrow transplantation, management of the painful crisis, and reports on the St. Lucia Outreach Programme and on the Newborn Screening Programme. The third day comprised Round Table Discussions on protocols for the Management of Pains in the Caribbean, What the Medical Profession Should Know About Sickle Cell Patients, and Insurance – a Right or a Privilege, and a report on the Medical Day Unit in Barbados. The meeting was successful not only in the formal programme but in the many informal contacts made between colleagues in the Caribbean and also with visitors from outside.
Grenada, West Indies November 12-13, 2003
St. Georges University, Grenada is an American offshore medical school with a large and active student population and an increasing research interest in problems of Caribbean importance. A seminar was given on the Jamaican Cohort Study of Sickle Cell Disease summarising progress of the study and research developments. Based on the screening of 100,000 consecutive deliveries at Victoria Jubilee Hospital between June 1973 and December 1981, the oldest patients have now reached the age of 30 years and the study continues to contribute useful information to the understanding of sickle cell disease. Recent analyses have addressed the causes of delayed puberty and the pregnancy performance of study subjects, there having been 98 pregnancies among 53 SS patients and 160 pregnancies among 69 normal controls. On the following day as part of the Basic Science Foundation programme at the Medical School, 350 students attended a case presentation on a theoretical patient with SS disease. Now 15 years old, this patient's history has been used for teaching .
medical students about sickle cell disease and especially the interaction between basic physiology and clinical features. At this presentation, he had developed the acute chest syndrome which provided an opportunity for talking about the pathology and treatment of this common cause of ill health and death. As usual there was a lively discussion, students at St. Georges often being older than average medical students, some having already qualified in different fields, and come from many different parts of the world.
Fig 1 Grenada has special significance for sickle cell disease because the first recorded case described by Herrick in 1910 came from there. His tombstone is in the Catholic cemetery at Sauters in the north of the island, seen here (left) with tombstone of father (right). The inscription reads:
IN LOVING MEMORY OF
WALTER CLEMENT NOEL
WHO DIED 1ST MAY 1916
AGED 32 YEARS.
National Institutes of Health, Washington DC, November 19-21, 2003
Following the success of the human genome project, a meeting entitled Sickle Cell Therapy in the Genome Era was held on the NIH Campus, to address ways in which the new genome information could be applied for the benefit of patients with sickle cell disease. The meeting focused on five major areas, gene therapy, use of small molecules to inhibit the sickling process, haemoglobin switching, elucidation of clinical phenotypes, and the social, historical and cultural context of sickle cell disease. An excellent presentation on gene therapy suggested that it may be possible to start pilot studies within about 3 years. Clinical phenotypes were of interest because of the clustering of clinical features within certain
patients. There was some evidence that patients with frequent painful crises were less likely to have leg ulceration and vice versa and it proposed that the new DNA technology available may be able to identify genes responsible for different clinical patterns in the disease. Knowledge of their genetic basis may then provide a mechanism for their prevention. The meeting was attended by an invited group predominantly from the US but including colleagues from Kenya, Tanzania, Uganda, Nigeria and the UK. Hopefully this meeting will act as a stimulus to further research both within the United States but also using active international collaborations.
DISCUS© a new computer programme for sickle cell disease shortly to become available
DISCUS© a programme for clinical management and research in sickle cell disease. Developed by the Sickle Cell Trust (Jamaica) over the last 3 years, it is hoped that this programme will become commercially available early in 2004. Designed to improve the comprehensiveness of data collection and its availability for subsequent research questions, the programme is divided into history and examination sections. History incorporates Demography (name, address, contact information), Family (all information of patient and non-patient relatives), Diagnosis (summarising haematological, genetic, and family data leading to genotypic diagnosis), Haematology (details of all blood tests along with coded clinical data, visit types, and whether data are incorporated into the computer generated Steady State Average), Biochemistry, History (summarising presentation, major clinical features, transfusion and immunisation data), and Pregnancy (maternal and fetal outcome). Examination is based on a central Review screen recording events since last clinic visit (bedwetting, leg ulceration, priapism, pubertal status and last menstrual period) and current data (temperature, height, weight, cardiovascular, chest and upper respiratory tract findings). There are then a series of subscreens addressing individual problems such as leg ulceration, painful crisis, chest problems, pallor, central nervous system, increased jaundice, etc. Many of these are user-friendly with images upon which the distribution of pain may be graphically recorded and then computer converted into text. All clinical problems are summarised by a 2 character code allowing quick interpretation of data and simple recall for research purposes.
Further details on DISCUS© may be obtained from the Sickle Cell Trust (Jamaica), phone (876) 970 0077, fax (876) 970 0074, email: grserjeant@cwjamaica.com
Fig 1 Sample DISCUS screen showing haematology with computed steady state average at bottom.
Fig 2 Sample DISCUS screen for recording the distribution of bone pain. The image is digitised to produce text describing this distribution.
Isadore Simms-Franklin celebrates 85th birthday with SS disease.