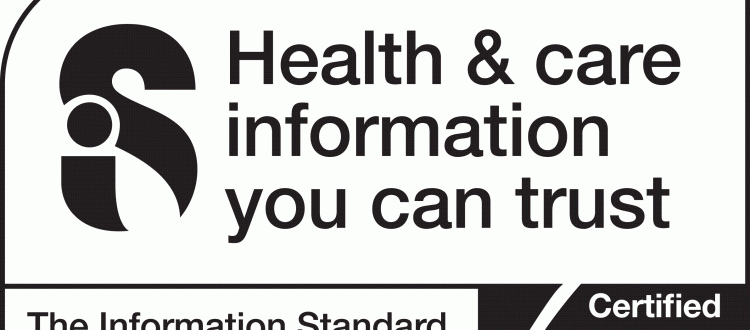 The Sickle Cell Society achieved the Information Standard in 2011.
The Information Standard is a certification scheme for health and social care information in England. The quality mark provides an easy way to identify trusted, quality information.
To qualify, organisations must meet rigorous quality standards. The Standard evaluates processes as well as individual pieces of information and, in that respect, is similar to schemes such as Fairtrade. If you see the quality mark you can be confident that the information comes from a reliable source.

This video will explain all about what Information Standard means, and you can read our own Information Standard policy here [pdf].

The Society was awarded accreditation in 2011 but to maintain it we need your help.
If you are a patient, carer or health care professional and you could spare some time to review one of our publications, please contact us on 0208 961 7795 or email zoe.williams@sicklecellsociety.org
Thank you!
__
''The Sickle Cell Society shall hold responsibility for the accuracy of the information they publish and neither the Scheme Operator nor the Scheme Owner shall have any responsibility whatsoever for costs, losses or direct or indirect damages or costs arising from inaccuracy of information or omissions in information published on the website on behalf the Sickle Cell Society.
Any third party News, health article's or health and social care information content, not produced by the Sickle Cell Society but displayed on our website, are for information only and are not the responsibility of SCS and therefore do not come within the scope of the Information Standard certification.''