New blogger: Laurel Brumant-Palmer
My story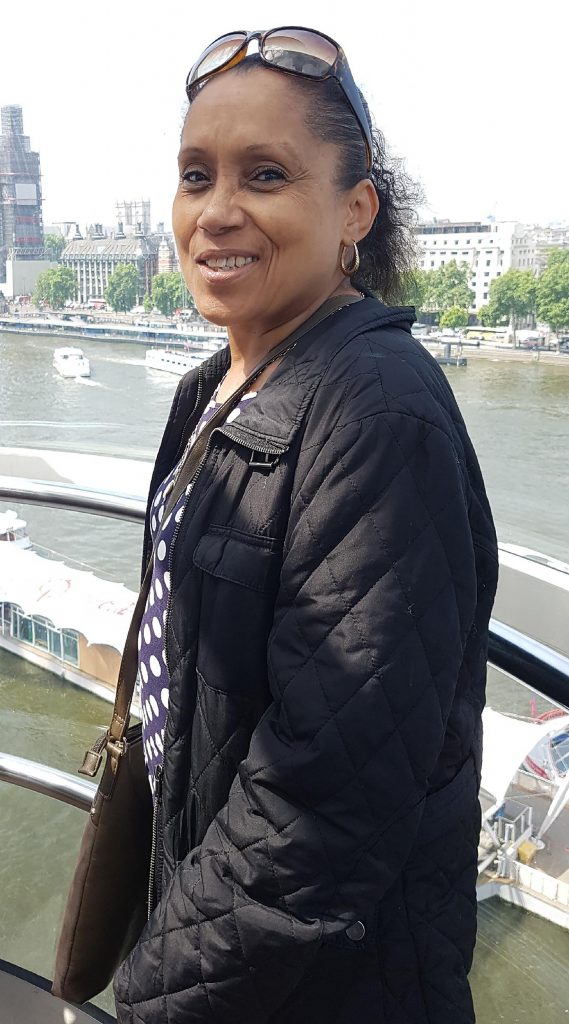 Let me firstly introduce myself to you all, My name is Laurel Brumant-Palmer,
I am 54 years old and was diagnosed with Sickle Cell Disease at the age of 3 years old.
I want to share my story with the world because I think it is really selfish to keep it to myself.
The blessings that I have received in my life are almost unexplainable.
I am where I am and I am shocked that I am where I am.
Why? Because I died several times in my heart my mind and my soul.
I really want to inspire and encourage everyone who is struggling and suffering constantly with regular admissions to hospital and all the struggles mentally and physically that come with suffering from Sickle Cell Disease.
I have struggled and at times I just wanted to give up especially when experiencing so many painful crisis and having them constantly control my life.
My story will tell of my struggles as a teenager when nobody had heard of Sickle Cell Disease and how I dealt with major challenges in my adult life.
How did I get to the place that I am at presently? It was hard and it is still very difficult but a happy, positive, fighting spirit filled with enormous faith and perseverance has helped me on my journey.
I am so excited to share my story with you and hope that someone will be able to identify with my experiences and that I will be able to reassure and help individuals to have the confidence to believe in themselves. I suffer from Sickle Cell Disease but Sickle Cell Disease is not me.
Keep an eye out on our social media channels for when Laurel's next blog is available to read.